Matilda the Musical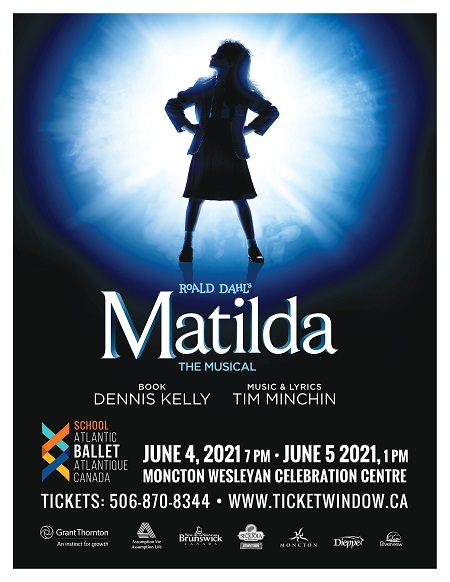 June 4th, 2021 at 7 pm and June 5th, 2021 at 1 pm
Moncton Wesleyan Celebration Centre
945 St George Blvd
Moncton NB

CANCELLED Every ticketholder will be receiving an email on how refunds will be processed. Please do not call as we have limited staffing at this time. Thank you!



This musical adaptation of the timeless Roald Dahl story is a production full of attitude, laughs, and heart! Matilda Wormwood is a gifted girl born into a family that puts her down and ignores her talents. At school, despite a supportive and caring teacher in Miss Honey, Matilda has to face the wrath of Agatha Trunchbull, the biggest bully and the school's principal. But using her wits, her optimism, and a little bit of telekinetic prowess, Matilda will transform her life into one she dreams of….even if she has to be a little bit naughty along the way! With a cast of 80 students, community members and professionals this is a fantastic show you surely won't want to miss!