Sir Elton's Greatest Tribute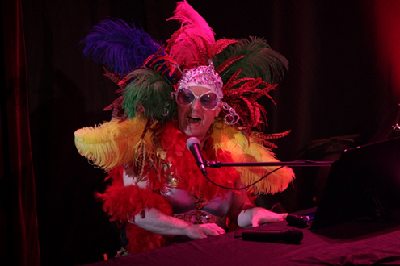 DATE: Saturday June 4th 2022
TIME: 7pm - 9pm
DOORS OPEN: 6pm

MUSIC IS LIVE AGAIN AT GRAND BEND PLACE - CENTRE FOR THE LIVING ARTS

Starring Ed Greene as Elton John
Saturday night in Grand Bend will definitely be alright on Saturday, June 4! Ed Greene's tribute to the magnificent Sir Elton John is a two-hour show filled with color, energy, costumes, and of course, the music of one of the greatest songwriters ever. A great night out for any music fan.

Join us for refreshments in the lower hall before the concert and during the intermission.

Tickets will be scanned at the door. General admission.