FiddleStix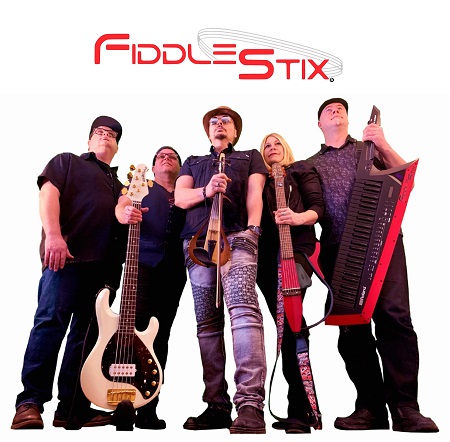 Date: Saturday, March 11, 2023
Time: 7 PM
Grand Bend Place: Centre for the Living Arts
25 Main Street, Grand Bend, Ontario
Performing high energy, fun for all ages concerts for nearly fifteen years, Steve Bowen, Yamaha endorsed electric fiddler, and his award winning team are regarded as the Celtic, Country, and Folk/Rock Specialists.
With Bowen's unparalleled violin skills, Steve and his ultra-talented team are defining Fiddlestix as one of the top Canadian bands due to their signature sound, instrumental layering, multiple lead vocal tradeoffs, and incredible four-part harmonies.
Fiddlestix's style was aptly named 'FIDDLE-ROCK' by Y108 Rocks Hamilton due to their upbeat, full energy song choices that flex genres and blend styles.