JERSEY NIGHTS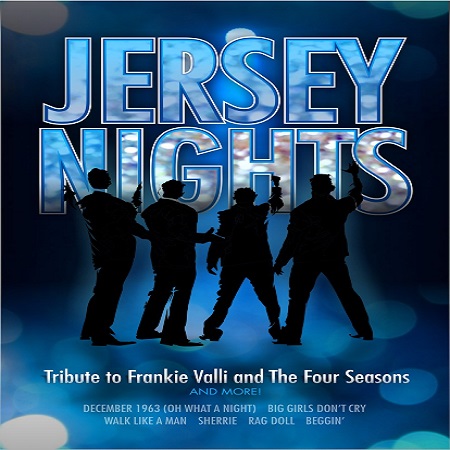 May 24, 2024
Starts at 7:00 pm
Doors open at 6:00 pm
GRAND BEND PLACE
25 Main St West, Grand Bend, ON
Jersey Nights is an exciting, dynamic, and powerful ensemble that dazzles theatre audiences with their uniquely entertaining delivery while celebrating the legendary music of Frankie Valli and the four seasons.
As one of Canada's most accomplished and popular show bands, Jersey Nights is the essence of dynamic showmanship, hip choreography, high energy, great musicianship, costume changes, and vocal harmony that is second to none. The Jersey Nights lineup is four male front vocalists accompanied by a 4-piece band consisting of guitar, bass, multi-keyboards and drums.

Ending the evening with songs of the Beach Boys!
visit Jersey Nights