Full Petty Fever in Concert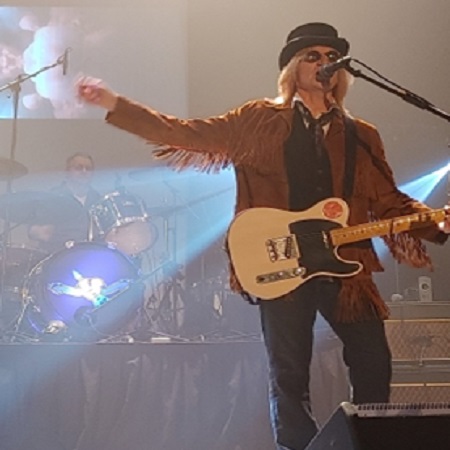 February 24th, 2024
Start Time 8:00pm
Doors Open 7:00pm

Cambridge Community Players
47 Water Steet S
Cambridge, ON, N1R 6C9

Reserved Seating
$27.50 Advanced,
$32.50 Door Price
Plus applicable taxes and service fees

FULL PETTY FEVER play the music of Tom Petty & the Heartbreakers. All the hits, some Traveling Wilburys, and even a Stevie Nicks song as well. From the jangly Rickenbacker guitars to the smooth vocal harmonies in all of Tom's best work, from Damn the Torpedoes and Full Moon Fever, to the Travelling Wilburys & the Wildflowers album, FULL PETTY FEVER do it all. All Petty, All Night. Most shows feature wild visual backdrops projected on screen , when conditions permit.

Why FULL PETTY FEVER ?
Well, simply put, because you get more at an FPF show than you would at most other "tribute" shows. 1st of all, you'll notice the video backdrop. It starts when you enter the venue, and you're greeted with pictures of Tom and the Heartbreakers, quotes from the man himself, some Petty trivia, a countdown to showtime, and background music that features artists that Tom himself would approve of, including some artists that were opening acts on his tours. The videos during the show are a mixture of lyrics, trippy psychedelic images, conceptual footage, and clips specially made to enhance the audience experience, all synced up to the split second!
And then there's the lighting… on select shows, the moving head fixtures and lasers are controlled by the same computer that drives the videos. That means they can be synced up to every beat, every song.
FULL PETTY FEVER uses the Qlab system, the same one used in theatres around the globe. It's also used by the Olympic opening ceremonies.